Side Dish
Yeung chow fried rice is a simple dish. It can be prepared in about 15 or 20 minutes. This Chinese delight can be served as a side dish or..
Creamy mashed potatoes, sometimes referred to as potatoes mousseline, are rich and delicious. They go excellent with most proteins,..
Mashed potatoes with spring onions is a dish my mother used to make. In fact, this is the way she always made her mashed potatoes. The..
Rainbow potatoes are fun and easy to make. I usually serve them up with proteins such as pork chops or steak. I have served them up solo,..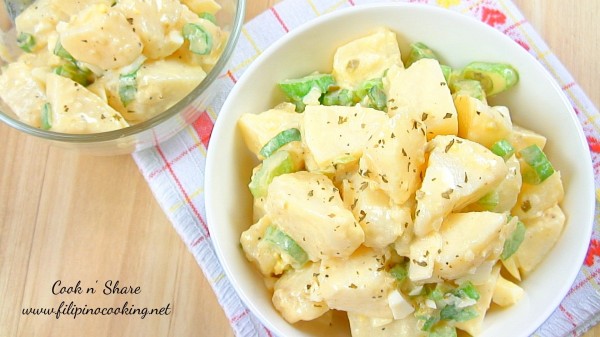 Potato salad is a famous salad and side dish throughout the whole world. There are many variations of this depending on where you are from...
Garlic and cheese cauliflower is a simple and delicious dish. This is perhaps one of the tastiest side dishes we have ever made. It makes a..
Red kidney beans salad is a simple, fast, and healthy recipe. It is made with a combination of red kidney beans, balsamic vinegar, red and..