Cookies
Pumpkin Spiced Cookies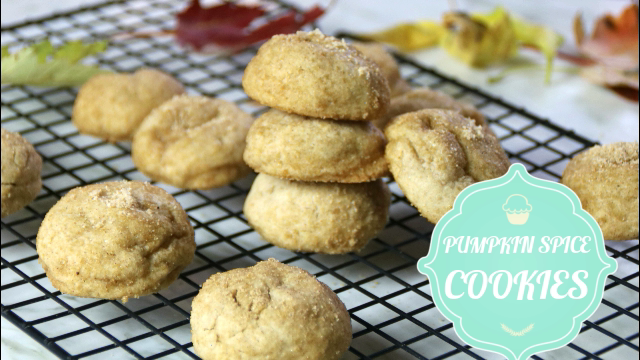 Pumpkin spiced cookies are easy to make and delicious. you can make them in under an hour, and your dinner guests will love them. They always rant and rave and ask me for the recipe. Give them a try , and let us know what you think.
As always, there are a few adjustments you can make to the recipe. To begin with, the spices can be adjusted. If you want more pumpkin spice, got ahead and add more. The same applies to the rest of the spices.
Pumpkin Spiced Cookies
Prep time:
Cook time:
Total time:
Ingredients
½ cup of butter
¾ cup of light brown sugar at room tempera temperature
1 tsp of vanilla extract.
1 egg
1½ cups of all purpose flour.
½ tbsp of pumpkin spice
½ tsp of baking powder
pinch of salt
For the Coating:
½ tsp of pumpkin spice
¼ cup of sugar
Instructions
Heat you oven to 375 F or 190 C.
Beat the butter and sugar until light and creamy.
Add in the vanilla extract and the egg. Beat until well combined.
Sift in the all purpose flour, baking powder, pinch of salt, and pumpkin spice.
Mix a dough forms, cover and chill in the fridge for about an hour.
Combine the pumpkin spice and sugar for coating.
Remove the cookies from the fridge and shape them into a golf ball size. Coat them into the pumpkin sugar mixture.
Set them aside in a baking tray lined with parchment paper.
Bake for about 11 minutes.
Place on a wire rack and let them cool completely.
Enjoy your pumpkin spiced cookies.
Share This Recipe