Deep fried chicken vs air fried chicken is the topic of controversy in this post. Which one is the juiciest, crispiest, and tastiest? We have tried cooking the chicken both ways and have reached a conclusion.
The spicing of the chicken is spectacular. We add salt, pepper, garlic powder, onion powder, paprika, and cayenne pepper. It seems like a simple form of spicing but the outcome provides a flavourful fried chicken which is out of this world. The only thing to be said is KFC eat your heart out. 
In my opinion, the deep fried chicken came out slightly crispier then the air fried. It was marginal, however. The flavour of both were incredible and the chicken was beautifully done and juicy. The air fried, however, was healthier as it didn't contain as much oil.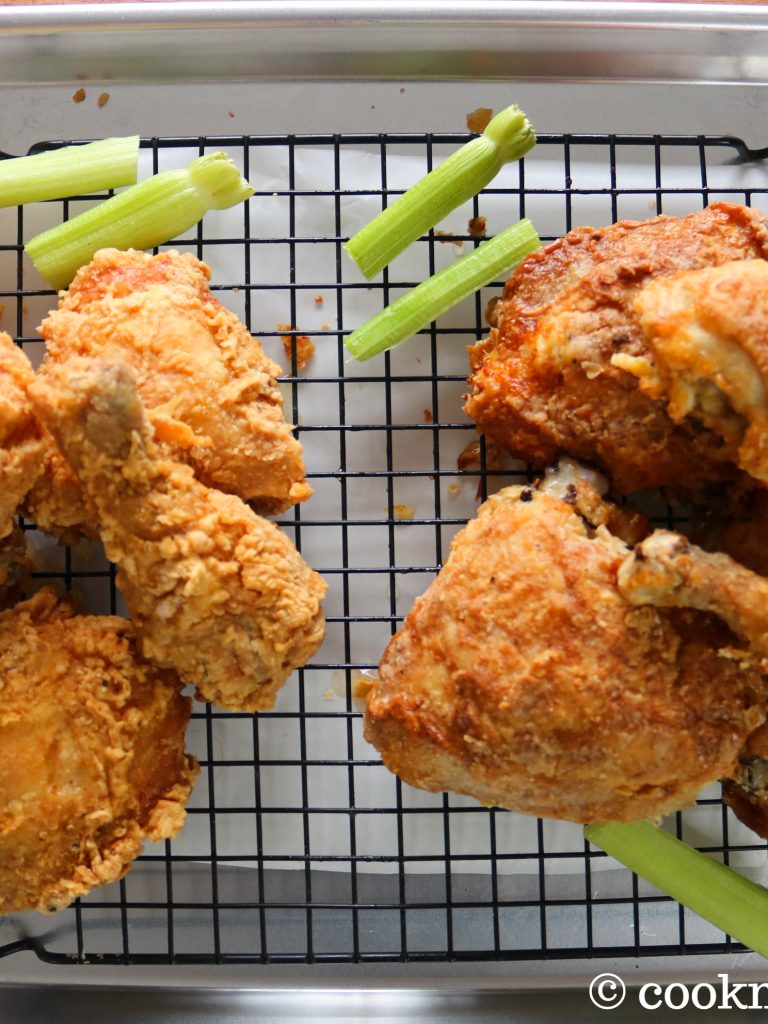 Deep Fried vs Air Fried Chicken
Description
I love fried chicken. For that matter, who doesn't. The question is what method of cooking produces the juiciest, crispiest, and tastiest fried chicken. Air frying or deep frying? This post and the video provided clearly answers the question. 
Add the flour, corn starch, garlic powder, onion powder, paprika, salt, pepper, and cayenne pepper to a large container. Whisk until well combined. 

Add the egg and milk to a second container and mix until well combined.

Dredge the chicken pieces in the flour mixture. Shake off any excess flour. Then dredge in the egg mixture and back into the flour mixture. Set aside on a wire rack. 

Preset your air fryer to 375 degrees F or 190 C. Place the chicken in and fry for 30 minutes.

Heat the oil to 350 degrees F or 180 C. Place the chicken in and fry for 15 to 20 minutes or until golden brown.

Remove the chicken from the air fryer and deep fryer and set it on a wire rack to drain any excess oil. 

Serve and enjoy your air and deep fried chicken. Decide which you like best.
Servings 1
---
Amount Per Serving

% Daily Value *

Total Fat 22g

34

%

Saturated Fat 7.7g

39

%

Cholesterol 130mg

44

%

Sodium 118mg

5

%

Potassium 328mg

10

%

Total Carbohydrate 4.4g

2

%

Dietary Fiber 0.1g

1

%

Protein 40g

80

%
---
Vitamin A

2.5

IU

Calcium

1.8

mg

Iron

11

mg
* Percent Daily Values are based on a 2,000 calorie diet. Your daily value may be higher or lower depending on your calorie needs. Nutritional values are a within reason estimate and my vary depending on several factors.
Note
The spices can be adjusted according to your likings. You can also experiment with different types of oil for deep frying. 
Fried Chicken, Chicken, Deep Fried Chicken, Air Fried Chicken