Honey black pepper chicken is a delicious dish with an Asian twist. Made with a few simple ingredients such as a sauce consisting of soy sauce, hoisin, honey, water, cooking wine or Marin, and ground black pepper with the veggies of your choice for a stir fry, the outcome is simply out of this world.  As always, you can alter the amount of the ingredients according to your liking.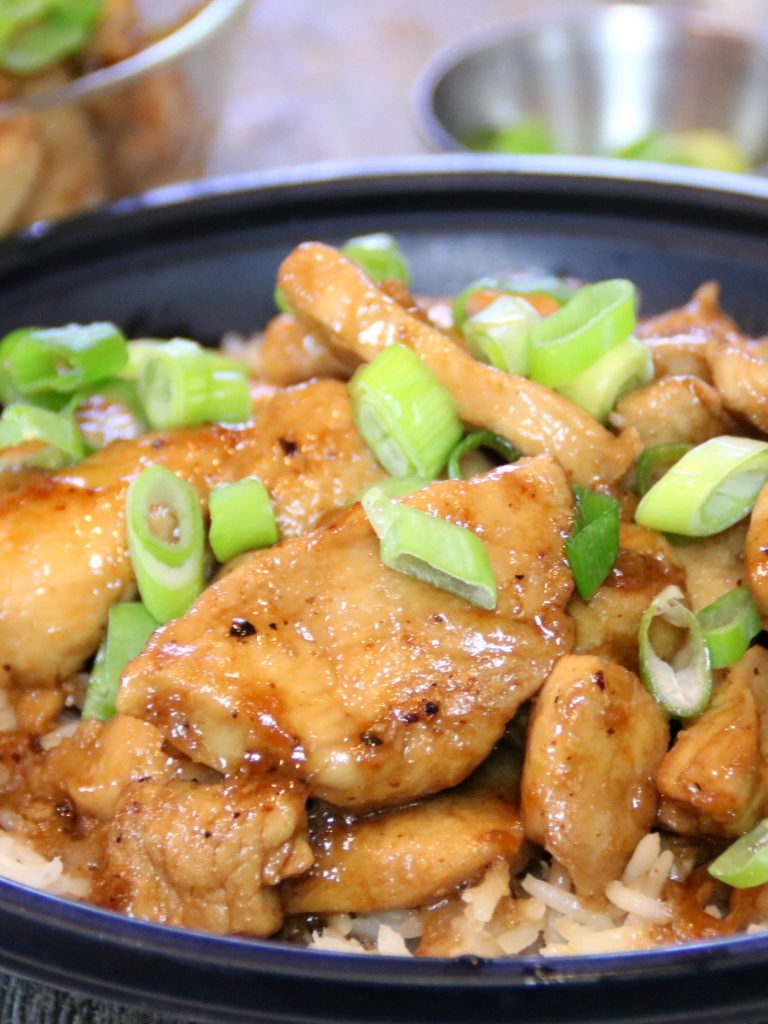 Honey Black Pepper Chicken in 30 Minutes
Description
The great thing is the entire dish can be completed in about 30 minutes. Served over a hot bed of rice, the entire family will love it. I find it makes a great midweek meal as it is so fast and easy to make.  It also makes a great dish for leftovers.  Just a little secret, hour honey black pepper chicken can be frozen in use for future meals.
As always, watch the video, give it a try, and let us know what you think. Remember, to enjoy your honey black pepper chicken and share it with your friends.
In a measuring cup, combine the soy sauce, hoisen, honey, water, and pepper. Whisk until well combined

Heat a wok or frying pan over medium-high heat add in the white onion, and chopped garlic. Cook until fragrant and the onion is translucent.

Add the chicken slices in and cook until chicken is no longer pink. This should take about 10 minutes.

Set everything aside on a plate.

Pour the sauce into the wok and stir for 5 minutes or so until it thickens. The bubbles will become larger.

Add the chicken back in. Stir and simmer until the chicken is coated with the sauce.

Serve over a bed of hot steaming rice and enjoy your honey black pepper chicken in 30 minutes.
Serving Size 1
Servings 4
---
Amount Per Serving

% Daily Value *

Total Fat 12.5g

20

%

Cholesterol 34mg

12

%

Total Carbohydrate 29g

10

%

Protein 11.5g

23

%
---
* Percent Daily Values are based on a 2,000 calorie diet. Your daily value may be higher or lower depending on your calorie needs. Nutritional values are a within reason estimate and my vary depending on several factors.
black pepper chicken