Our Mongolian ground beef is delicious, fast, and easy. The dish only has a few simple ingredients. The process is as simple as frying the ground beef, pouring the sauce over, adding some green onions, and thickening it with some corn starch. Follow these simple steps and presto, you have Mongolian ground beef in 15 minutes.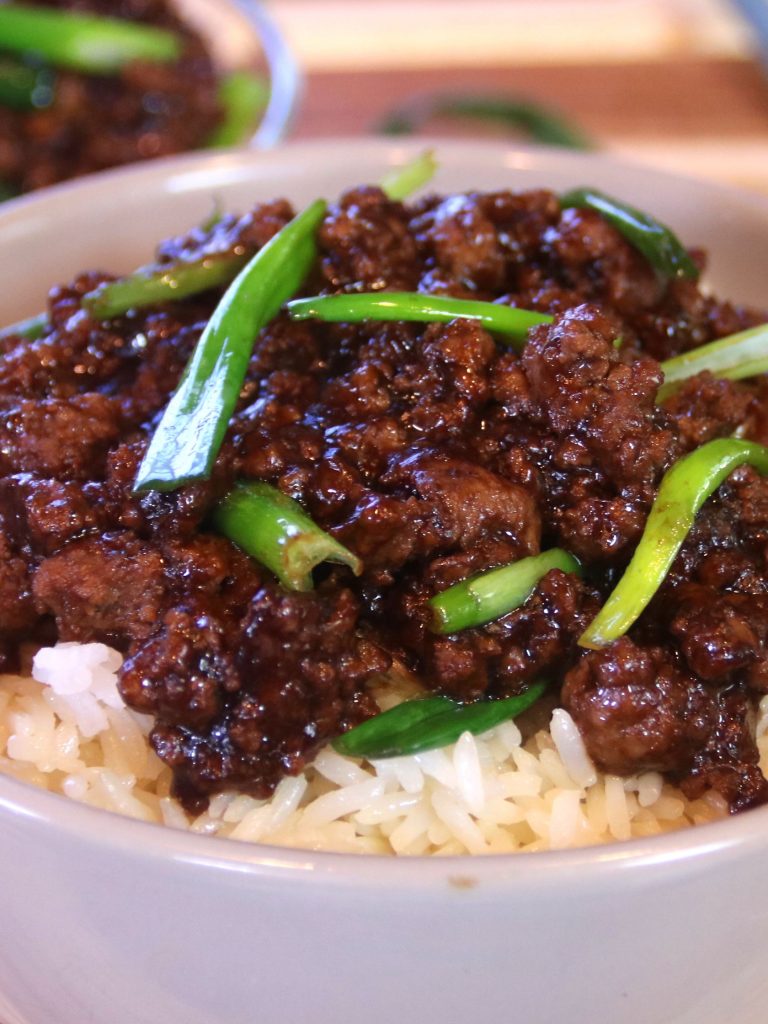 Mongolian Ground beef in 15 Minutes
Description
It's unbelievable how easy it is to make this Mongolian ground beef. In total it takes about 15 or 20 minutes to make the dish and the taste is out of this world. When it is served up with  steamed rice, your family and friends will love it. 
Add the soy sauce, hoisin sauce, and brown sugar to a mixing bowl. Mix until well combined.

Place the ground beef in a pan over medium high heat. Fry until browned and cooked through. Drain off the excess fat.

Add the garlic and ginger. Saute for a minute or two until fragrant. 

Pour the sauce in and bring it to a boil. 

Add in the corn starch mixture. Stir until the sauce thicken. Season with salt and pepper. 

Place the green onions in and stir. 

Serve over hot steamed rice and enjoy your Mongolian ground beef. 
Servings 1
---
Amount Per Serving

% Daily Value *

Total Fat 6g

10

%

Saturated Fat 3g

15

%

Cholesterol 71mg

24

%

Sodium 1340mg

56

%

Potassium 524mg

15

%

Total Carbohydrate 27g

9

%

Dietary Fiber 1g

4

%

Sugars 18g
---
* Percent Daily Values are based on a 2,000 calorie diet. Your daily value may be higher or lower depending on your calorie needs. Nutritional values are a within reason estimate and my vary depending on several factors.
Note
As always, you can add your personal touch to the recipe by changing the ingredients to some extent. For example, if you like ginger, add a bit more; if you like garlic, add extra. The list goes on.
ground beef, asian recipes, fast recipes, easy recipes, recipes in 15 minutes