Spinach cups are simple to make and incredibly delicious. The involved a few simple spices, of course spinach, some cream cheese, cream cheese, grated Monterey Jack, and that's about it. The outcome is out of this world. These cups make an excellent Hors D'oeuvres or appetizer. Believe me, everybody will rave about them and come back for. more.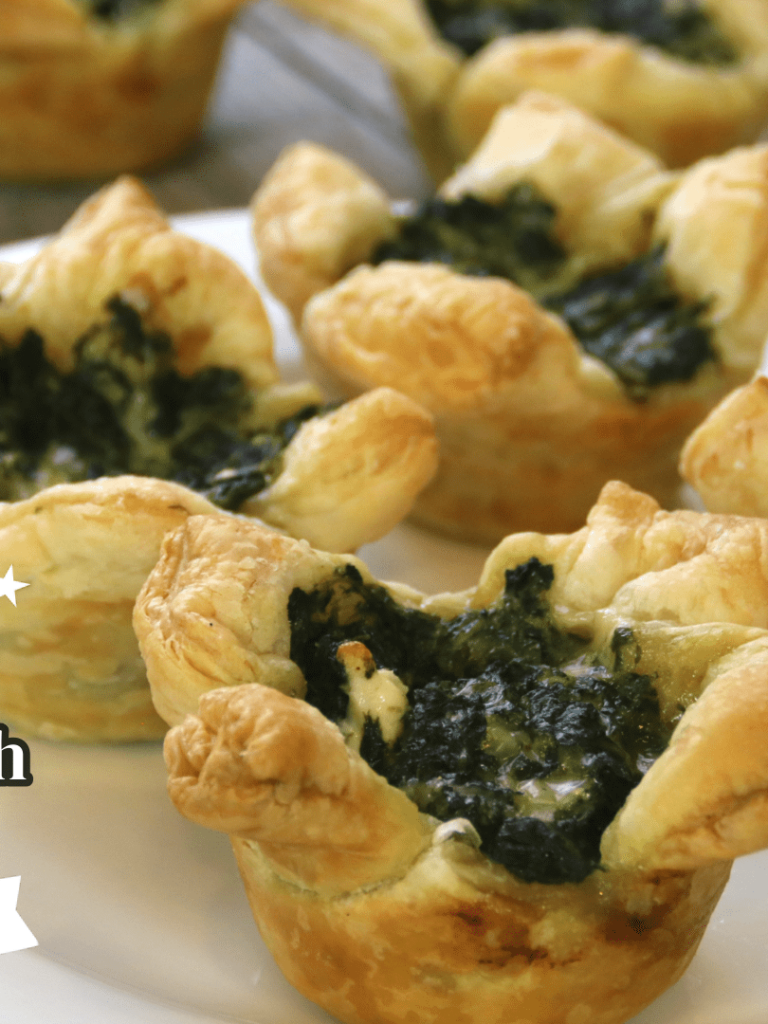 Spinach Cups – Easy and Delicious
Description
You can, if you wish, alter the recipe in a few ways. To begin with, use the cheese of your choice whether it be cheddar or otherwise. I like Monterey Jack but it is entirely up to you. You can make the puff pastry from scratch, but I find that it is easier to buy it in the store and just as good. Fresh spinach fan be used but the frozen does well too. Some hot chilli flakes could be added for heat if you are so inclined as well as any other spices such as ginger.
In retrospect, the only thing that I might change in the recipe is adding some onion and perhaps a stronger cheese; although they are just about perfect as is.
Add some oil into a pan over medium heat.

Preheat your oven to 390 degrees F or 190 C.

Put the garlic in and stir and saute until fragrant.

Place the spinach in and allow it to cook down, stirring frequently, until all the water and vapour cooks off. Set it aside for a few minutes to cool down.

Add in the cream cheese, sour cream, grated cheese, salt, and pepper. Cook and stir until melted down and well combined. Set aside.

Roll out the puff pastry and cut into 6 or 8 pieces depending on how big you want the cups.

Place the pastry inside a greased muffin tray and shape to your liking.

Place the baking try in the oven and bake for about 18 to 20 minutes or until the pastry in brown and cooked.

Remove from the muffin tray and let cool a bit.

Serve and enjoy your spinach cups.

Spoon about 2 tbsp of the mixture into each muffin well.
Serving Size 1
Servings 6
---
Amount Per Serving

% Daily Value *

Total Fat 1.7g

3

%

Total Carbohydrate 21g

8

%

Protein 4.1g

9

%
---
* Percent Daily Values are based on a 2,000 calorie diet. Your daily value may be higher or lower depending on your calorie needs. Nutritional values are a within reason estimate and my vary depending on several factors.