Pecan pie is an American classic. Who can't resist that rich and delicious flavour of the filling and those irresistible pecans. The pie, like any other, is a bit time consuming but is easy to make and only involves some basic ingredients. It makes a fantastic dessert for Thanksgiving, Christmas, Easter, or anytime of year for that matter. I always combine it with a scoop of vanilla ice cream for that element of perfection.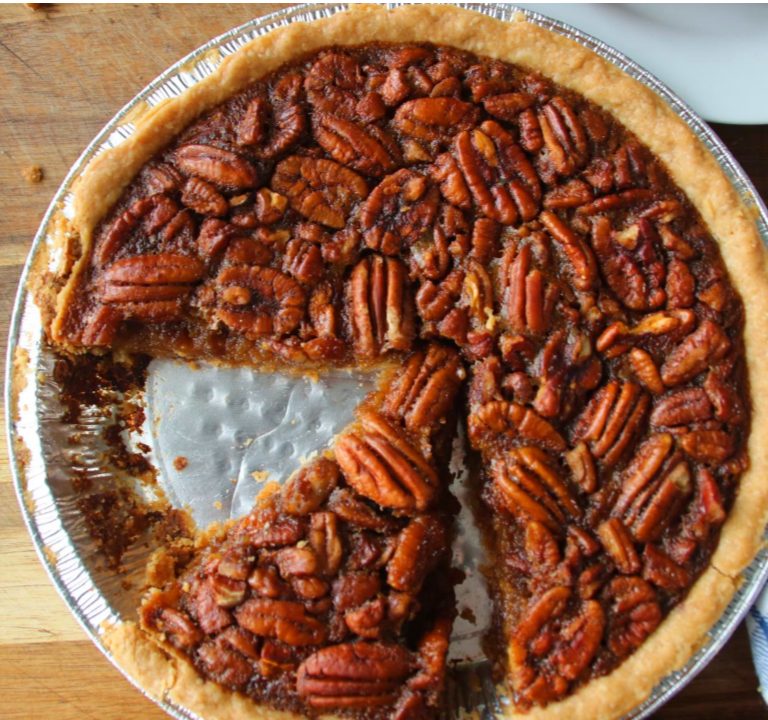 The Pecan Pie Recipe You NEVER Knew Existed
Description
I'm always looking for the perfect dessert and it doesn't get much better than pecan pie. Yes, that favourite American classic. I can't think of anything more simple to make but elegant and delicious. Believe me, it will be a hit with the entire family. 
Instructions
Prepare the pie shell as per instructions. Add the pecans evenly to the bottom.

Add the remaining ingredients to a mixing bowl. Mix until well combined.

Pour the mixture over the pecans. The shell should be just about to the top.

Place in a 350 degree F or 180 C preheated oven for half an hour.

Quickly remove the pie and tent it with aluminum foil. Place back in the oven for an additional half and hour. If you are using a deep shell with a bit more filling, you might want to leave it another 10 or 15 minutes.

Remove the pie and allow it to cool completely. 

Serve and enjoy your pecan pie.
Note
As mentioned above, I use a combination of halved (or even chopped for that matter) and whole pecans.
I use a standard 9 inch pie shell. You can use a deep dish, just adjust the cooking time accordingly. 
Try to use a darker corn syrup, as it will make the filling darker. If you can't find dark or golden syrup, use a bit of molasses or maple syrup to darken it.
If you fine it a touch too eggy, you can lessen the egg and use a bit more syrup. Alternatively, you can use 2 yolks and 1 white.
Pecan Pie, Desserts, Baking, Thanksgiving Dessert, Christmas, Easter