It was a warm summer's day and I wanted a coffee. I had read of Dalgona coffee but never made it. As it became so popular in South Korea and being shared on Tic Tok. In the heat of the moment (literally speaking), I decided to give it a try. I'm so glad I did. Who would ever think that anything so easy to make could be so rich and creamy.
The first time I made the ice coffee, I used two percent milk. The second time I used half and half. Let me tell you, it made the world of difference. I simply put the cream on the coffee so to speak.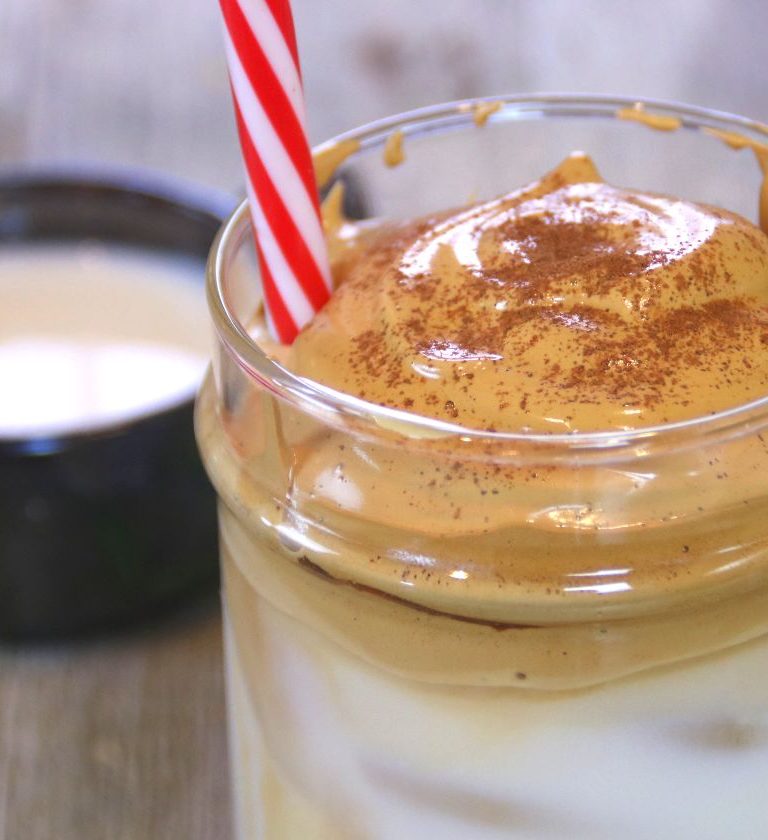 Whipped Dalgona Coffee – Summer Delight
Description
Dalgona coffee or whipped coffee is a simple combination of 2 parts coffee, 2 parts sugar, and 2 parts hot water. We whip the ingredients to perfection, and add some ice and milk. The outcome is amazing. 
Add the coffee, sugar, and hot water to a small mixing bowl. Using an electric mixer or whisk, mix until creamy and smooth.

Add the ice cubes to a glass or cup. Pour in the milk and fill about 2/3 fill. Top with the coffee mixture.

Top with cinnamon and serve with a straw. Enjoy your whipped (Dalgona) coffee.
Servings 1
---
Amount Per Serving

% Daily Value *

Total Fat 6g

10

%

Sodium 45mg

2

%
---
* Percent Daily Values are based on a 2,000 calorie diet. Your daily value may be higher or lower depending on your calorie needs. Nutritional values are a within reason estimate and my vary depending on several factors.
Note
The cinnamon is optional but add such a nice touch. You are not limited to cinnamon, however, nutmeg or other such spices could be used too. 
Cold Drinks, Coffee, Instant Coffee, Ice Coffee