Beef pilaf or Plov is a classic rice dish. It is said to be one of the masterpieces of Uzbek; although it has made its way into many countries and has developed rumours as to its origin in each country. Its beginnings, nevertheless, are irrelevant. Beef pilaf's unique taste and texture are what captures the hearts of most cooks and chefs. The dish can be made with chicken or lamb, as well.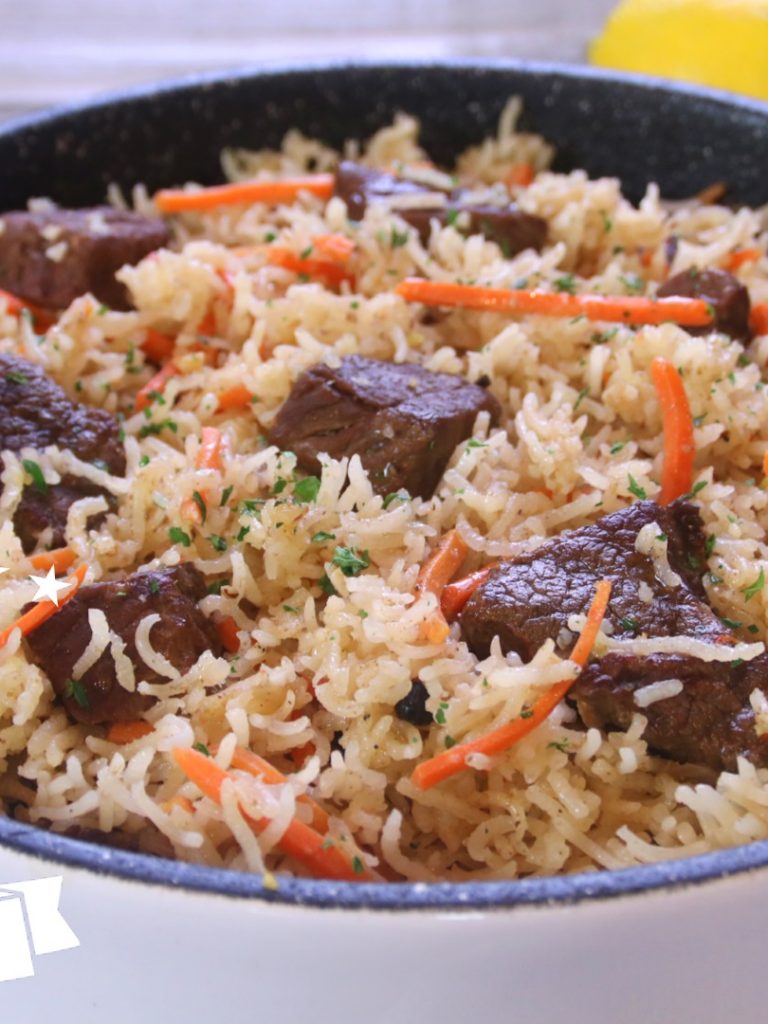 Simple and Easy Beef Pilaf (Plove)
Description
When I first saw the dish and heard about its contents, I thought it would be boring. This is clearly not the case. With its spices it certainly offers a unique hint of the Middle East - most food of which I love. The cumin and coriander certainly make the dish distinct.
As I mentioned earlier, you don't have to use beef as beef pilaf is known as a rice dish rather than a meat dish. This concept, I clearly love as it can be considered a Vegan dish as well.
In terms of the spices, you can add more or less, as always. The type of rice is optional too. I use basmati rice as I simple love it, but you can use long grained rice or whatever you wish. Personally, although I'm somewhat biased, I think the dish is perfect as is. The only thing I forgot and would certainly add is raisins. You hear me correctly "raisins." They simply give it that certain hint of sweetness that I love.
In a pan over medium high heat, add the beef, sir and brown for about 6 to 8 minutes.

Add in the onion and garlic. Stir and saute for about 1 or 2 minutes until fragrant.

Place in the pepper corns, cumin, coriander, and stir until meat is covered with the spices and they are activated.

Pour in the water, cover, and bring to a boil. 

Reduce the heat to low and allow to simmer for about 45 minutes until the beef tenderizes. Be sure to stir occasionally. 

After about 45 minutes, remove the lid, add in the carrots and rice. Stir and mix.

Pour in the water, sprinkle with saffron, increase the heat, and bring to a boil.

Place the lid back on, reduce the heat and allow to simmer for about 15 minutes until the rice is tender and cooked 

Turn off the heat, fluff, and serve. 

Enjoy your beef pilaf (plov). 
Serving Size 1 cup
Servings 4
---
Amount Per Serving

% Daily Value *

Total Fat 18g

28

%

Cholesterol 40mg

14

%

Sodium 270mg

12

%

Total Carbohydrate 45g

15

%
---
* Percent Daily Values are based on a 2,000 calorie diet. Your daily value may be higher or lower depending on your calorie needs. Nutritional values are a within reason estimate and my vary depending on several factors.
beef pilaf