Balsamic roasted pork loin is a delicious combination of pork loin, balsamic vinegar, olive oil, and steak seasoning. It sounds simple but don't let that fool you. The outcome is incredibly delicious. Serve it up with some mashed potatoes or rice and your dinner guests will never leave.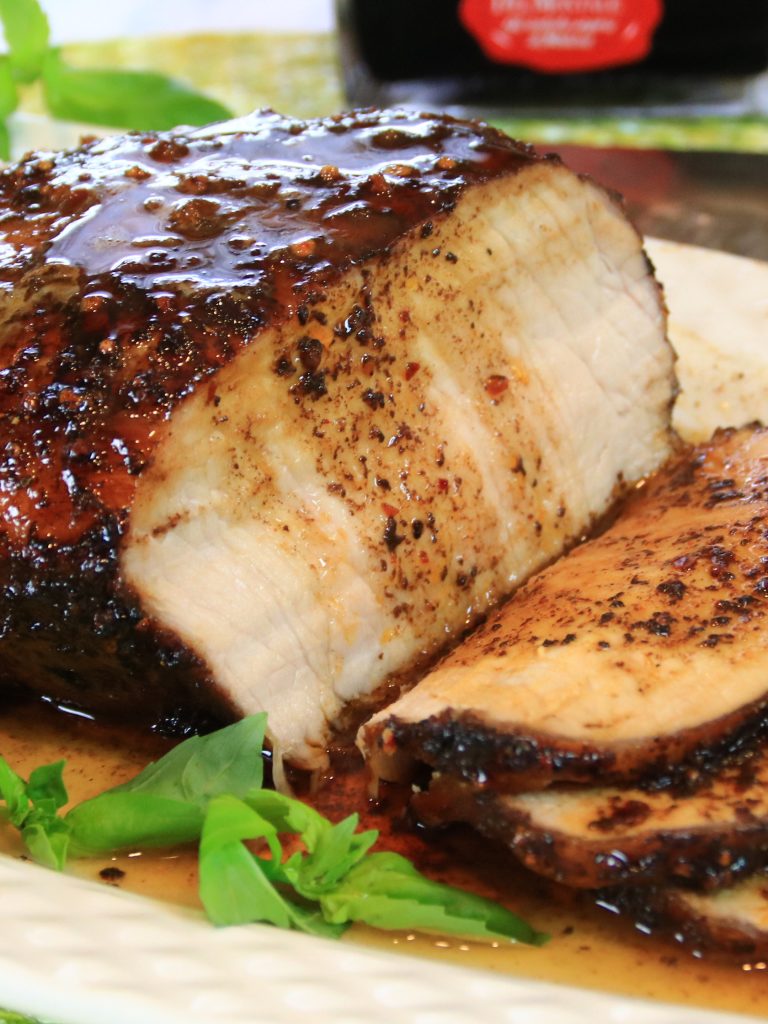 Balsamic Roasted Pork Loin
Description
As always, you can add extra spices if you like such as garlic. I like to keep it as simple as possible, however. Try to use a fairly good cut of meat. Also, you can leave it marinate for two hours, but I like to leave it in over night. Lastly, use the best balsamic vinegar you can. 
Of course, let us know what you think. 
Add the vinegar, oil, and pork seasoning to a mixing bowl and stir.

Place the roast in a zip lock bag and pour the marinate over. Seal the bag and make sure the air is released.

Put the the fridge for at least two hours - overnight is best.

Line a baking tray with aluminum foil and place the roast in. Then, pour the marinate over.

Place in a preheated 350 degree F or 177 C oven for 1 hour. Be sure to baste the roast with the marinate every 15 minutes.

Remove the pork loin roast from the oven and allow it to rest for 15 minutes.

Slice, serve, and enjoy your balsamic roasted pork loin roast.

 
Serving Size 4 oz
Servings 5
---
Amount Per Serving

% Daily Value *

Total Fat 10.9g

17

%

Cholesterol 90mg

30

%

Sodium 66mg

3

%

Protein 32.3g

65

%
---
Calcium

20

mg
* Percent Daily Values are based on a 2,000 calorie diet. Your daily value may be higher or lower depending on your calorie needs. Nutritional values are a within reason estimate and my vary depending on several factors.
pork loin, roasted pork, pork, roast