Easy stovetop lasagna does not get much better and simpler. Like everybody else, I love lasagna, but I dislike having to make it up, placing it in the oven, and waiting seemingly like forever.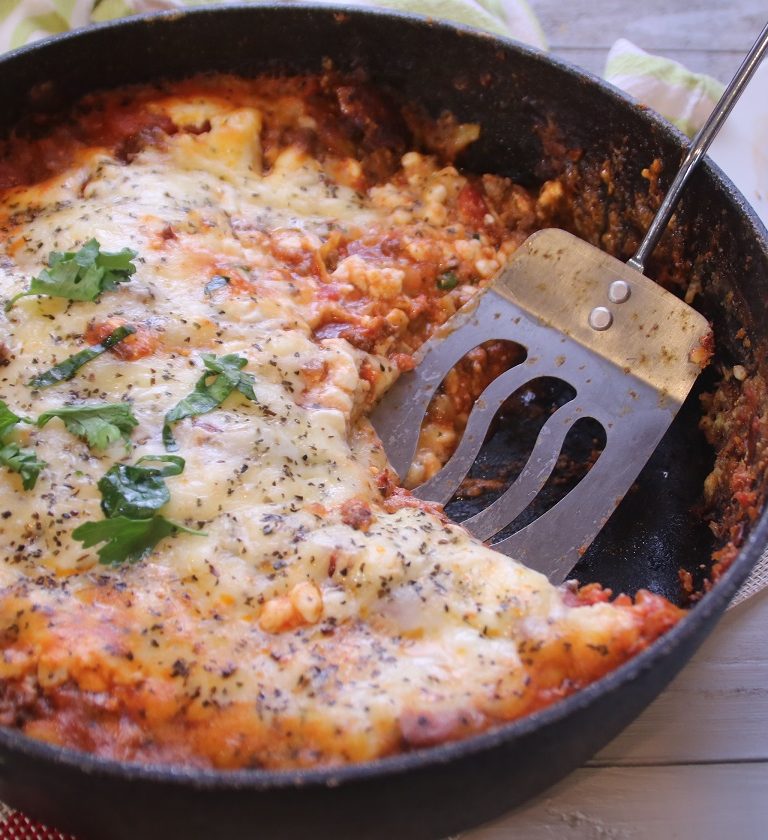 Easy Stovetop Lasagna
Description
In light of this, I came up with the idea of making my lasagna on the stovetop. I checked other recipes only to find out I was not alone with this idea. But I was alone in adding Dave's Cook n' Share personal touch to the dish. I went ahead and made it and the outcome was out of this world.
Add the ground beef to a pan over medium high heat and fry until browned. About half way through you might want to drain about 70 percent of the fat off.

Add in the garlic and saute for a minute or two until fragrant.

Add in half the diced tomatoes, drained followed by the spaghetti sauce, Italian seasoning, salt, and pepper. Mix until well combined, place a top on, and allow it to simmer for about 5 minutes or so. Set the sauce aside.

Add the cottage cheese to a bowl followed by the egg and Parmesan. Mix until well combined. Add some of the tomato sauce to a separate pan and spread abound until it covers the bottom of the pan.

Break the lasagna noodles so they fit nicely in the pan and place them over the sauce. Add another layer of sauce over the noodles.

Spread a layer of the cheese sauce over the lasagna followed by a layer of mozzarella. Next, add another layer of noodles followed by more sauce, cheese sauce, and a final layer of mozzarella. Sprinkle some basil over the top.

Place a lid on the pan and bring it to a boil over medium high heat.

After a boil, remove the lid, reduce the heat, and allow it to simmer for about 20 to 25 minutes. Let it cool a bit to set, serve, and enjoy your stovetop lasagna.
Serving Size 1 slice
Servings 4
---
Amount Per Serving

Calories 602kcal

Calories from Fat 292kcal

% Daily Value *

Cholesterol 166mg

56

%

Total Carbohydrate 35g

12

%

Protein 44g

88

%
---
* Percent Daily Values are based on a 2,000 calorie diet. Your daily value may be higher or lower depending on your calorie needs. Nutritional values are a within reason estimate and my vary depending on several factors.
Note
This recipe will serve approximately 4 people as presented.
There are a few tips to making this easy stovetop lasagna, however. First off, use oven ready noodles. They are much easier. You can give them a bit of a pre-soak in hot water first if you wish. I use cottage cheese as appose to ricotta simply because it has a bit more of a bite. Every stove is different so keep an eye on the lasagna so it doesn't get too dry or overly soupy. The trick is, if it gets too dry, leave the top on a bit longer or put it back on. On the other hand, if it gets too soupy, take the top off and turn the heat up a bit. You shouldn't have a problem, however. I have been known to put pepperoni in my lasagna before. Believe me, it turns out incredible.
Give the recipe a try. As always, let us know what you think.
lasagna, stovetop lasagna, italian recipes