We all think poached eggs are simple and easy to make. The fact of the matter is, they are not. Like anything else, there is a knack to making them. I can't count the countless hours I have spent fiddling and diddling trying to make the perfect poached eggs with little or no avail, until I came up with this method. Believe it or not, it's so simple and easy. The great thing is, you can serve them up for any occasion.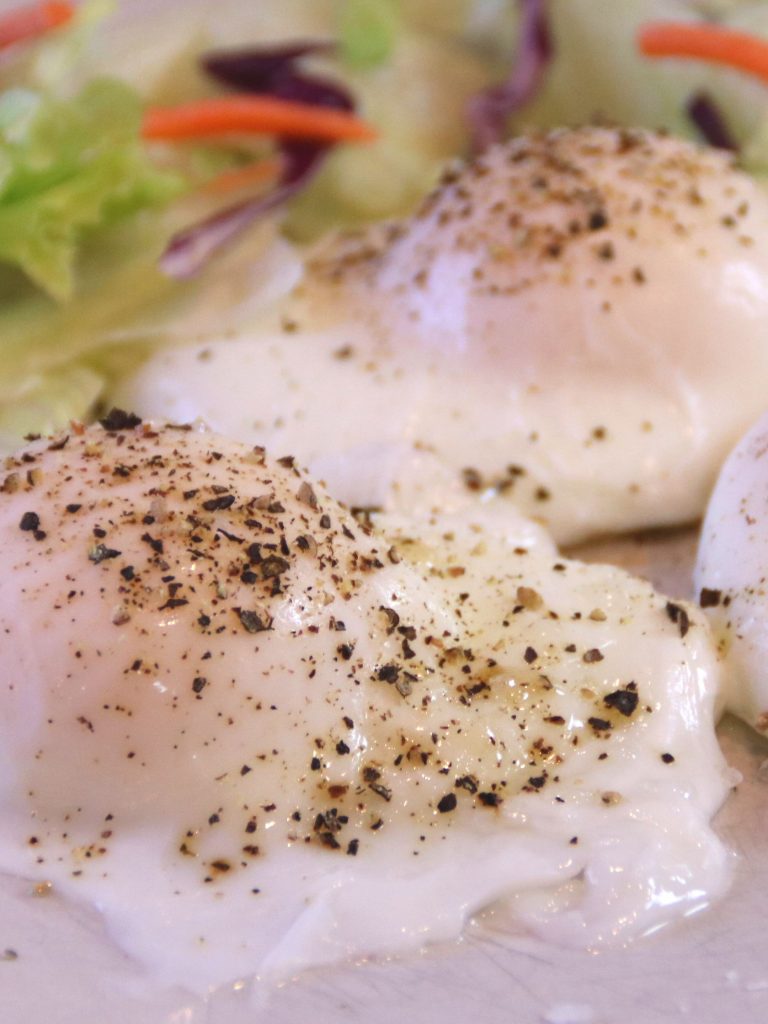 Poached Eggs Made Perfect and Easy
Description
There are a few other tricks. For example, make sure your eggs are fresh and at room temperature. Place each egg in a separate bowl before putting them in the water which ensures they will  not break. Some people put vinegar in the water which makes the eggs a little more in uniform. You can also add a bit of oil or butter to the water. These methods help, but I often produce minimal benefits.
I always season the eggs with the sprinkle of salt and pepper, but you can use the spices of your choice. Give our poached eggs a try and let us know what you think.
Crack the eggs individually in a separate small bowl

Bring the water to a boil, Turn off the heat, place the eggs in, and allow them to poach for three minutes.

Place the egg on plate lined with a paper towel to drain off any excess water.

Serve your poached eggs over toast or English muffin with a base of ham and Hollandaise  sauce. Enjoy!
Serving Size 1
Servings 3
---
Amount Per Serving

% Daily Value *

Total Fat 4g

7

%

Cholesterol 186mg

62

%

Potassium 67mg

2

%

Protein 6g

12

%
---
* Percent Daily Values are based on a 2,000 calorie diet. Your daily value may be higher or lower depending on your calorie needs. Nutritional values are a within reason estimate and my vary depending on several factors.