I've always had the urge to make a fruit cake during the Holidays, but one I've had in the past prevented me from doing it. Time after time, I would go to a Christmas party, try a piece of fruit cake, and walk away in disappointment. It was always moist, possessed a wonderful texture, but I hated the taste. The cake was more often than not made from some recipe that somebody thought they had to follow. The old concept that wonderful ole Aunt Betsy made it, so it has to be the best. In reality, nothing could be farther from the truth. We all loved ole Aunt Betsy, so don't get me wrong about that.
Having said that, I went to work and conjured up my own fruit cake recipe. Made with a combination of my favourite nuts and fruits, some cake mix, and the rest of the required baking elements, it came out just as I wanted it. I have to say, I'm now hooked on fruit cake.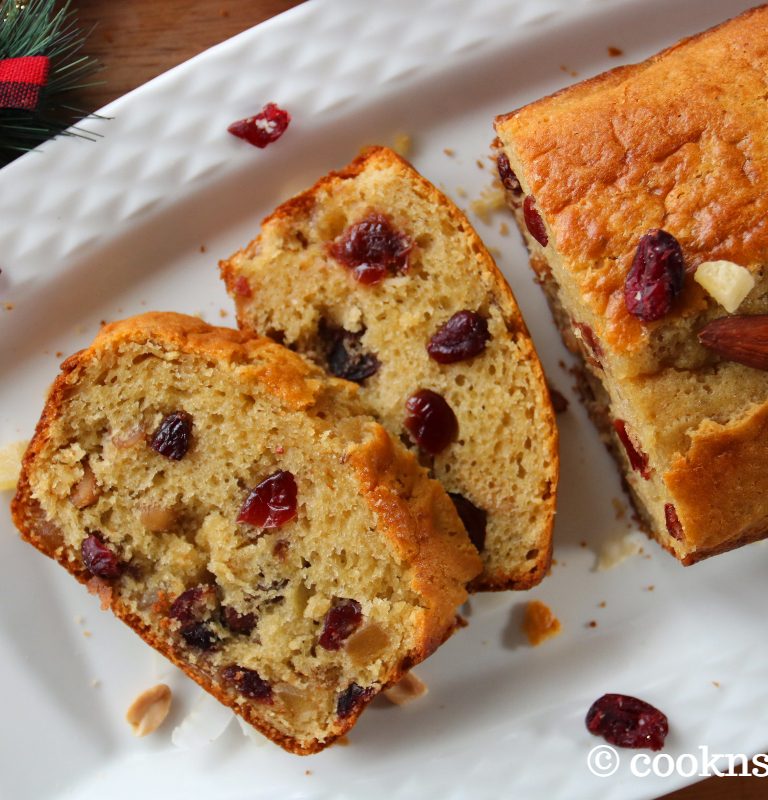 The World's Easiest Fruit Cake
Description
How doesn't like a fruit cake during the Holidays. Many enjoy it throughout the year. Sometimes, however, recipes don't always come out the way we want or taste the way we like. One member said: "The beauty of this recipe is that I can make my fruit cake and add exactly what I like. The outcome is always wonderful.
"
Add the 2 cups of fruit, water, and tea bags to a saucepan. Bring to a boil and stir. Turn off the heat and allow it to sit for about 10 minutes.

Add the cake mix, eggs, oil, milk, and water to the bowl of a stand mixer. Mix over medium speed until well combined. Set aside.

Strain the fruit mixture (reserving 1 cup). Allow to cool down for a few minutes. In a small bowl, mix the flour and additional cup of fruit. Add both of the fruit mixtures to the wet we mixture and fold together.

Pour the mixture into 2 loaf pans with the bottoms lined with parchment paper. A large cake pan can be used as well. 

Place the pans into a 350 degree F or 180 C preheated oven and bake for about 40 minutes or until an inserted tooth pick comes out clean.

Allow the cake(s) to cool and serve.

Enjoy the world's easiest fruit cake.
Servings 1
---
Amount Per Serving

% Daily Value *

Total Fat 13g

20

%

Saturated Fat 3g

15

%

Cholesterol 25mg

9

%

Sodium 350mg

15

%

Total Carbohydrate 81g

27

%

Dietary Fiber 5g

20

%

Sugars 41g

Protein 5g

10

%
---
* Percent Daily Values are based on a 2,000 calorie diet. Your daily value may be higher or lower depending on your calorie needs. Nutritional values are a within reason estimate and my vary depending on several factors.
Note
I use my favourite combination of fruits and nuts such as dried pineapple, raisins, pineapple, walnuts, pecans, etc. Feel free to use your own, however. That's the beauty of this recipes.
You can make the sponge from scratch, but I find it just as easy to use a boxed cake mixture. If you do, keep the flavour as neutral as possible - golden or vanilla works fine.
Also some molasses or vanilla extract would not go amiss.
Holiday Recipes, Christmas Cakes, Christmas Baking, Desserts