Welcome to our culinary adventure where we're taking the classic chicken wings to a whole new level with a shockingly delicious twist—Coca-Cola! 🍗🥤✨
In this recipe, we'll guide you through an easy-to-follow Coca-Cola Chicken Wings recipe that promises to tantalize your taste buds like never before. The combination of crispy chicken wings and a mouthwatering Coca-Cola glaze creates a flavor explosion that will leave you craving more.
Discover the secrets behind achieving the perfect balance of sweet and savory as we showcase each step of this unique cooking process. From marinating to baking, we'll share tips and tricks to ensure your Coca-Cola Chicken Wings turn out irresistibly crispy and flavorful.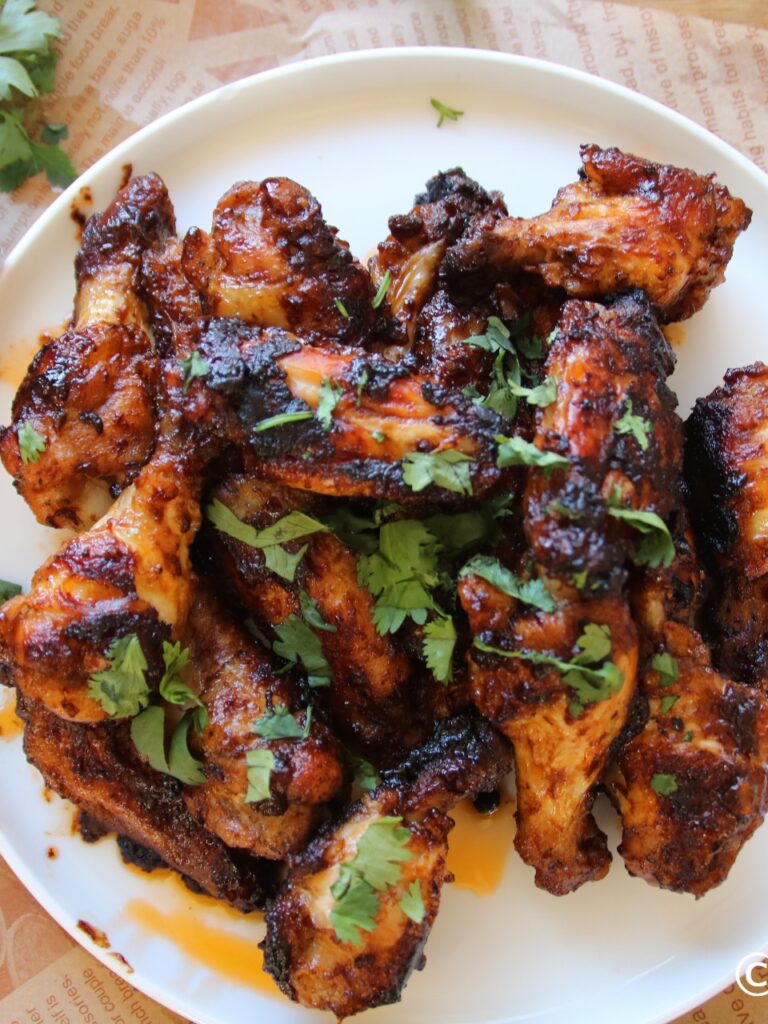 Coca Cola Chicken Wings – Shockingly Delicious Twist!
Description
Whether you're a seasoned chef or a kitchen novice, this recipe is designed for everyone to enjoy. So, gather your ingredients, hit play, and get ready to shock your senses with these unbelievably tasty Coca-Cola Chicken Wings!
Add the chicken, baking powder, and water to a bowl. Stir and allow to sit for at least 10 minutes. Drain, rinse, and pat dry. 

Season the chicken with salt and pepper. Stir until the chicken is coated. 

Add the oil and butter to a pan over medium high heat. Place the chicken in and fry, flipping occasionally, until the wings are cooked though and browned. 

Make the sauce by combining the ketchup, soy sauce, honey, dijon mustard, and pepper to a bowl. Mix until well combined. 

Pour the sauce over the chicken and toss until completely coated. Pour the coke over, lower the heat, place a lid on, and allow to simmer for 10 to 15 minutes. Turn the wings over half way though cooking for best results. 

Plate, garnish with parsley or cilantro. Enjoy your Coca Cola chicken wings!
Servings 1
---
Amount Per Serving

% Daily Value *

Total Fat 5.2g

8

%

Saturated Fat 1.4g

7

%

Cholesterol 19mg

7

%

Sodium 154mg

7

%

Potassium 190mg

6

%

Total Carbohydrate 8.2g

3

%

Dietary Fiber 0.3g

2

%

Sugars 4.7g

Protein 4.8g

10

%
---
* Percent Daily Values are based on a 2,000 calorie diet. Your daily value may be higher or lower depending on your calorie needs. Nutritional values are a within reason estimate and my vary depending on several factors.
Chicken WIngs, Coca Cola Chicken Wings, Easy Wings, Snacks, Take Out