If you're anything like me and love grilling, especially the convenience of being able to cook that way all year round, you might think an indoor grill is worth the $100 or so it'll cost you. There are two types of grills to consider, however. In this article, we will be discussing a traditional flattop grill and griddle. Many models will take up some space on the counter or in a cabinet.
The best, or even the most inexpensive, electric grills can grill meats and vegetables without unwanted smoke. One of the secrets is a water tray under the grill to catch any grease which causes the majority of the smoke. I have a Heritage grill that was on sale and retails for under $100 and does this exact thing. Indoor grills are also known for being easier to clean than their outdoor counterparts, as some grills have removable parts can go right into the dishwasher.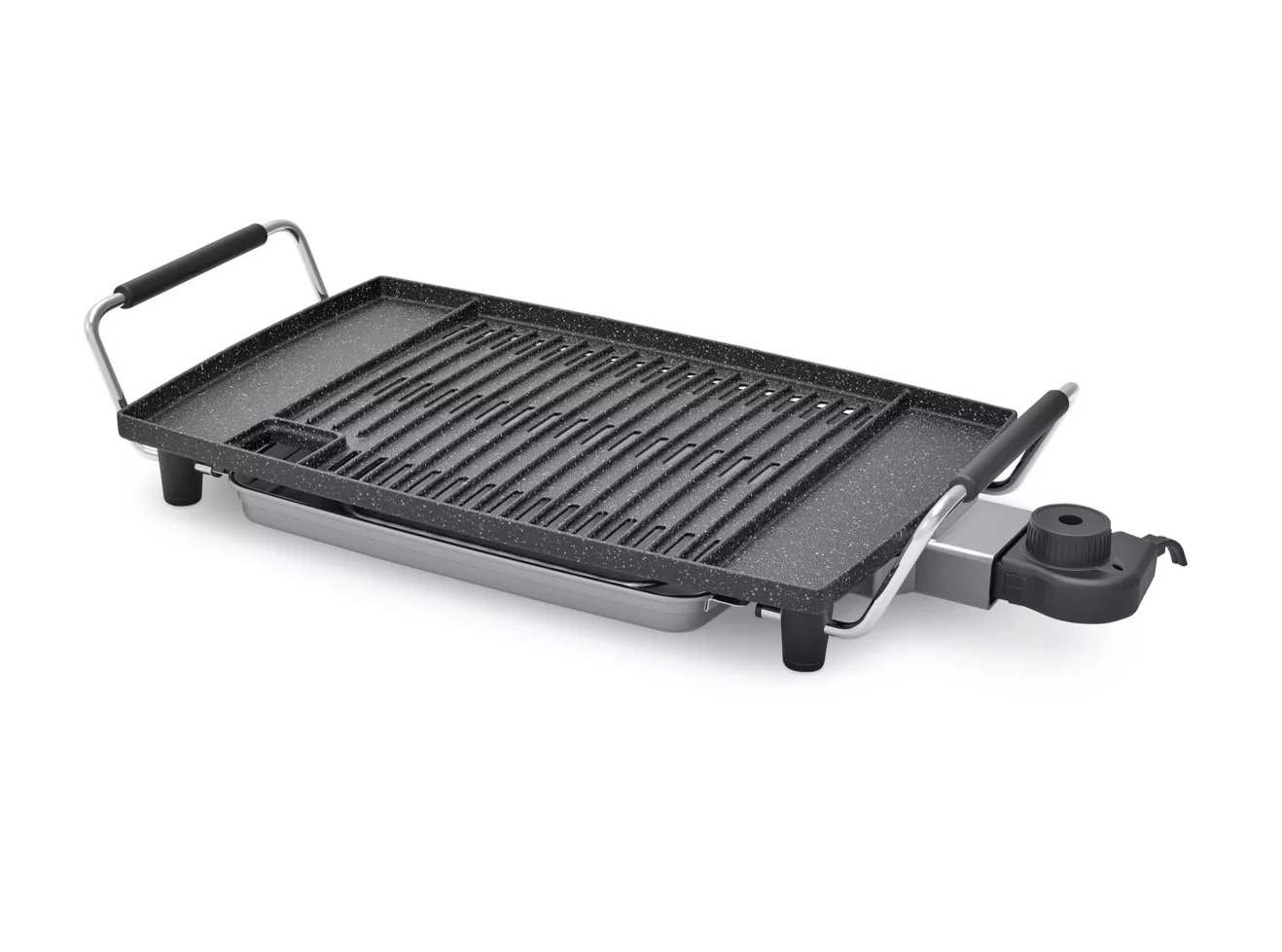 Griddles, in general, don't have the above option, but can still function without a great deal of smoke for most grilling tasks. For example, they can be used as an open grill, contact grill, or griddle, and the temperature is adjustable on different plates, which lets you simultaneously cook multiple things (like bacon and eggs) on different temperature settings. If you're on a tight budget, the classic George Foreman grill that goes for just around $50.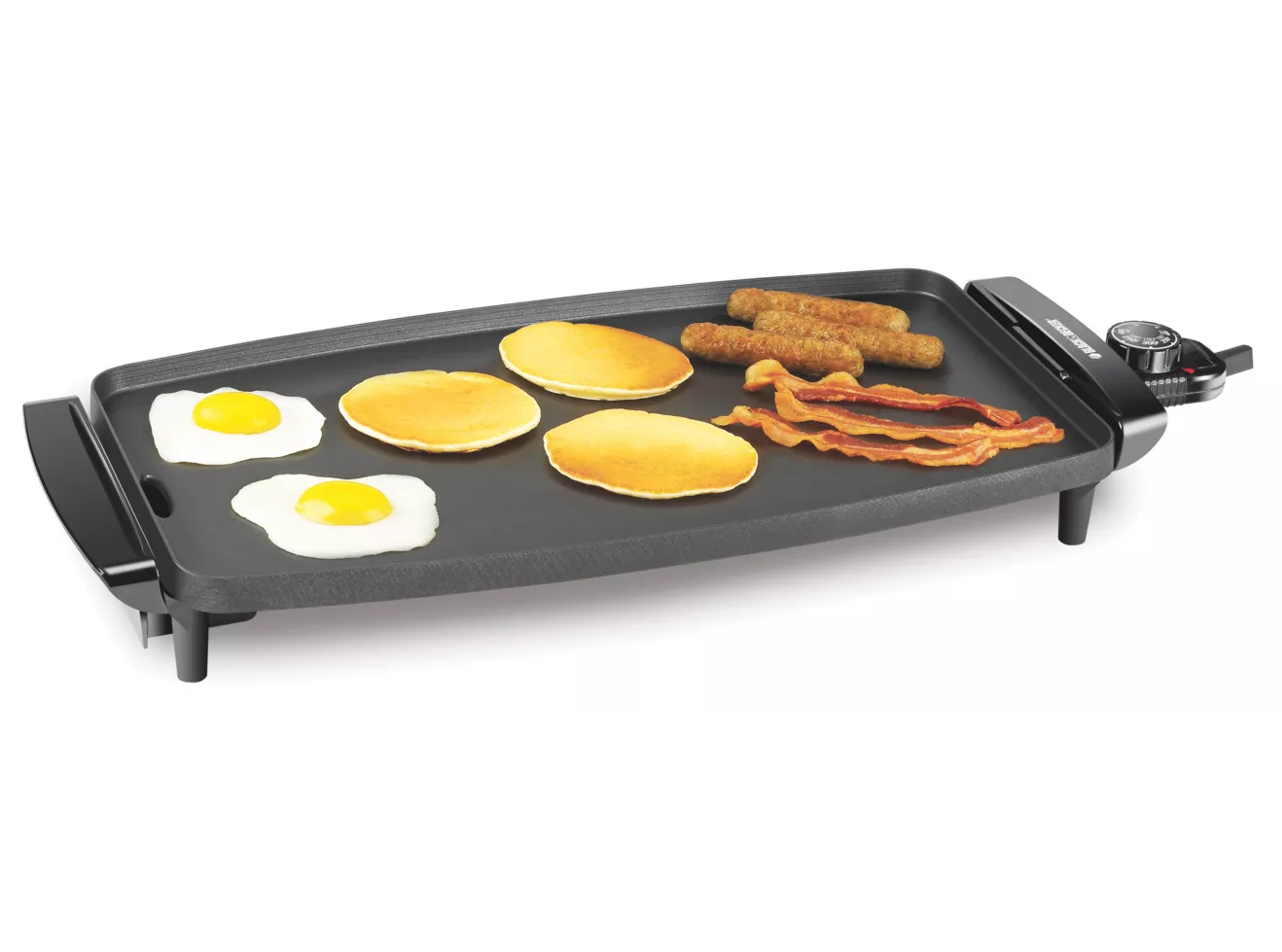 Whether you're a pit master or a new cook, however, there's a learning curve for any type indoor grilling wether you are using a smokeless grill or griddle. Here's a few tips to make the most out of your indoor grill:
Pat your ingredients very dry.
If you decide to marinate your ingredients, make sure you do it in advance to allow the meat or tofu to absorb as much flavour as possible. Then, pat the ingredients very, very dry before throwing them on the heated grill to achieve the best crisp possible (and to prevent excess steam and smoke). Do this even if you don't marinate.
Consider a
 

butane torch for that additional grilling beauty.

We've all been there and done it —no matter how patiently you wait for the griddle to heat up, you can't get the outside of your meat as crispy as you want before the inside gets overcooked. This is just a fact form most home cooks and even professional chefs. My chef friend recommends using a butane torch to lightly crisp foods before (or after) you cook them on low heat over the grill. This method is especially useful for thick cuts of meat.
Season with dry spices when possible.
Seasoning with dry spices as opposed to wet sauces will give your food flavour without causing splatters and a difficult clean-up. This is a tip which many don't consider.
Coat your pan with a thin layer of oil.
Using oil on your grill will help prevent your ingredients from sticking. To ensure evenness, use a piece of paper towel dipped in vegetable oil instead of oil spray—and don't make the layer too thick.